asphalt paving
Asphalt paving is the foundation of Hayden Paving. In addition to traditional asphalt paving, Hayden Paving also performs an alternative, cost-efficient method of asphalt paving called 'chip sealing.' Chip sealing is an excellent maintenance practice used to Preserve low traffic Public and Private Ranch Roads, Nursery Parking-Lots, Farms, Park Trails, and More.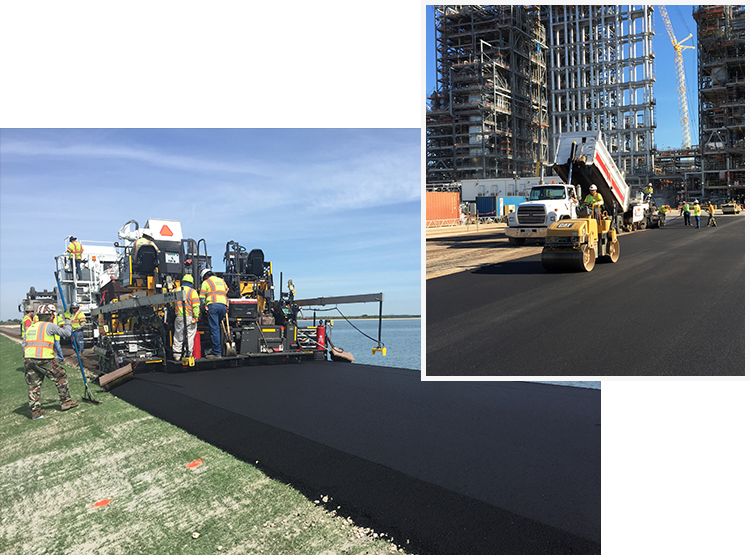 Asphalt

Paving
Asphalt Surfaces are very versatile and long lasting. They can last 15-20 Years, with proper maintenance, and provide excellent value for the investment. Asphalt's flexibility makes it perfect for areas with steep inclines, those prone to cracking, and cold weather environments. Compared to concrete, asphalt paving is cost and time efficient. Asphalt surfaces work well for both Residential and Commercial projects. Because installation can be performed in off-peak hours and during active construction projects, asphalt is an excellent choice for new construction, remodeling, and patching existing surfaces.
Why Choose

Asphalt?
From an environmental standpoint, asphalt is the most recycled product in America. Hayden Paving recycles 100% of the asphalt removed from job sites. Not only does this help our environment, but it also allows us to deliver a superior product. Recycled asphalt mix is stronger, more durable, and longer-lasting than new asphalt.
When installed by an experienced asphalt contractor, asphalt driveways and roads can last 15-20 years, with regular and preventive maintenance.
Asphalt's open and fine-graded surfaces allow the materials to absorb excess road noise, and is much quieter than concrete.
Asphalt is a cost-effective option for paving, especially when compared to concrete. While the fluctuation of crude oil prices can change the estimate of your job, asphalt is generally the most affordable option for large surface areas.
Asphalt materials are readily available and easy to manufacture, providing a quick turnaround on installations.
When drainage and standing water are a consideration, asphalt is the most flexible paving material. Permeable asphalt allows water to pass through the top layer onto a non-permeable subsurface that directs drainage to the side, or into a catch basin. Water issues should be discussed during the initial project plan for best results.
Asphalt is a safe paving option. Since it handles water so well, asphalt provides excellent traction for vehicles and pedestrians. It also absorbs heat, speeding up the melt process for ice and snow.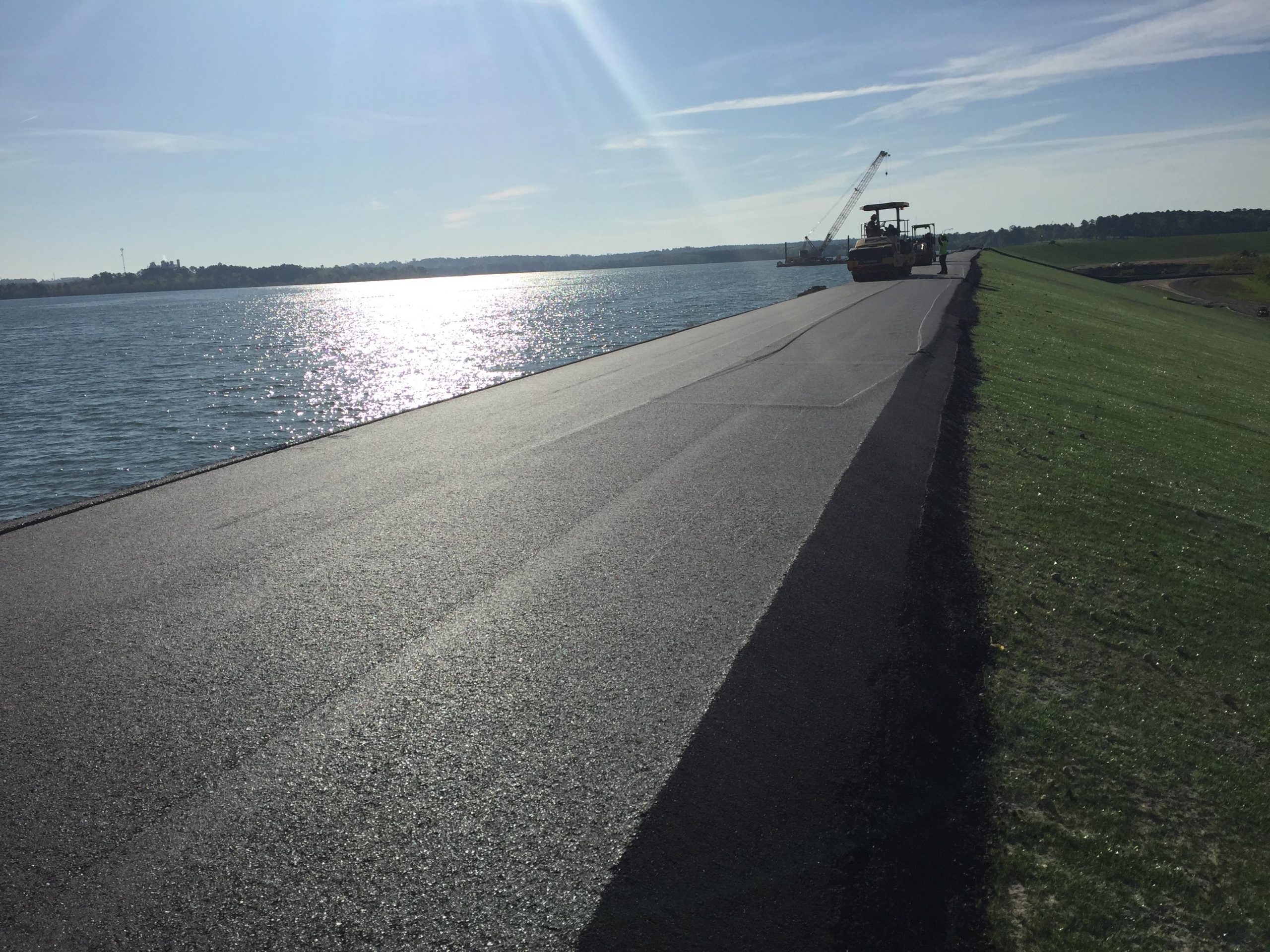 Chip

Seal
Chip Seal, is a resurfacing process that starts with laying a base of hot, liquid asphalt binder to a prepared surface. Stone is then applied and rolled into the asphalt. The different looks that come from various stone choices make chip seal a unique style of paving. Stone choices include limestone, granite, slate, river rock, and others. By embedding stones into your asphalt, you can increase traction on slopes and high moisture areas. Because Chip Sealing is usually done on low traffic roadways, ranch roads, and driveways because of its low cost, quick installation time, and versatility.